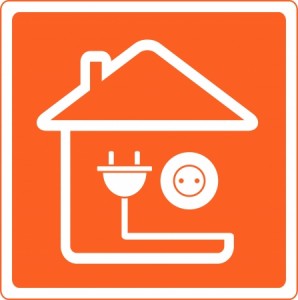 The summer season brings up two main priorities for families everywhere; have fun in the sun and keep the power bill to a minimum.
A lot of the activities during the summer season have to dow ith staying cool. And, if those activities are indoors – then staying cool can have a big impact on your power bill.
While many activities can be done outdoors to stay cool like playing the sprinklers or head to the river or lake – the majority of the time families are staying close to home.
That means being mindful of the power bill is important to keeping the month budget in check.
Here are a few tips that you and your family can follow to keep your power bill on budget:
Electronics like your television, gaming systems and computers can drain power even if they are not turned on and in use. Consider plugging these items into a power strip, and turning the power strip off when the items are not in use

Use your fans and keep your air conditioner set to a reasonable number. During the summer season it is not unusual for people to have their a/c running all day long but, you can reduce this volume of use by employing your ceiling or floor fans to keep your home cool

Consider adding UV film or curtains to the windows in your home where the sun comes directly in. This could reduce the temperature in your home by up to three degrees, which could mean hundreds of dollars over the course of the summer season.
As you are planning your summer activities over the remaining weeks of the season, make sure that you are being careful of your power bill and using these tips to keep it on budget. Having a power bill that hasn't gone off track, could mean the difference between having steaks on the grill and having hot dogs! These tips are designed to make your home comfortable while keeping your budget on point.