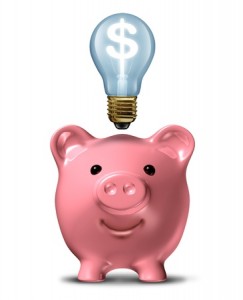 Now that fall is officially here, many people are going to start turning their thermostats down a bit.
It might not be time to turn the heater on yet … but, that time is near and it is important to be ready.
It seems like the winter arrives overnight but, in reality, the fall season is the perfect clue that the winter weather is just around the corner.
In fact, this is the perfect time of year to make sure that your home is ready for the winter weather and that includes making sure that the electrical system in your home is working properly.
Here are some tips that you can follow to make sure that your electrical system is ready to be used this winter and that it will be safe to use:
This is a good time of year to start thinking about storing the landscaping equipment like the lawn mower, hedge trimmer, and other items that you use only during the summer months. This is also a good time to be thinking about changing the sprinkler schedule to one that is more suited for cold weather.

If there are a lot of dry leaves around your property, make sure that they are not collecting near or around an electrical outlet. These dry leaves being near electrical outlets can dramatically increase the chances of an electrical fire

If you used temporary electrical sources during the summer for things like an outdoor refrigerator or radio, this is a good time to disconnect all of those and properly store them for the winter. Things like extension cords should be unplugged and put away properly. If you notice any damage to any of the cords you have been using, dispose of them and buy new ones next year.

As you are packing away and storing your electrical items from the summer months, make sure to use plastic tubs and store these items in places where they won't be near any source of water. Even if your garage were to flood during the winter, having your electrical items in plastic tubs can help to limit any major damage.
Use these tips to get your summer season electrical items cleaned up and stored for winter. Taking these steps will not only protect the individual items but, it can also help to protect your overall electrical system.