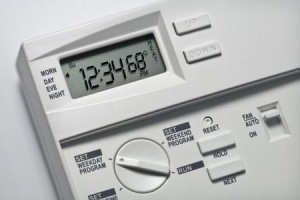 Saving money is a priority for households all year around. But, especially during the summer months when the extra money could be really helpful for making some fun in the sun activities happen.
Hitting the road to head to your favorite campground could be a lot more enjoyable if you had a bigger travel fund! There are many ways that you can save money around your house throughout the year, and during the summertime, one of the best ways is to minimize your utility bills.
While your electrical bill will vary during the different times of the year due to temperature, you can keep it as low as possible during the summer months by being very thoughtful about how you use the different electrical items in your home.
This is especially true since the kids are home from school during the summer months and using things like the television, gaming systems, etc. Not to mention, it is important to keep the temperature of your home at a comfortable level.
But, there are some things that you can do to make sure that your summer power bill doesn't go off budget:
Make sure to close the doors to the rooms that you don't use much in the daytime. For instance, if everyone is in the living room and dining room, you can close the doors to all of the bedrooms. This limits the size of the space that your a/c needs to keep cool.

Consider closing some of the air conditioning vents in your home for rooms that you don't use often. For instance, you don't really need to have your master bathroom air conditioned all day long

Plug in the floor fans to get the air moving around the space. If you don't have ceiling fans, think about installing some. It is a relatively easy process and will save a lot of wear and tear on your air conditioning system.
With the summer seasons well on its way – keeping the power bill to a minimum is a real concern. Use these simple tips to reduce how much you rely on your air conditioner and be kind to your power bill!